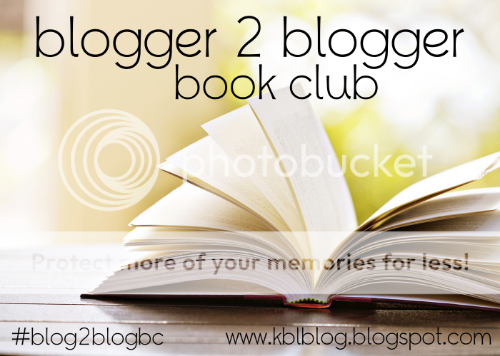 1. Read the book
2. On Friday, May 29, choose some discussion questions from the link below and post the answers on your blog.
3. Then, share your thoughts using the #blog2blogbc hashtag and discuss the book.
4. At the end of the month, come back here and link up your discussion post.
In this superb novel by the beloved author of Talk Before Sleep, The Pull of the Moon, and Until the Real Thing Comes Along, a woman re-creates her life after divorce by opening up her house and her heart.
Samantha's husband has left her, and after a spree of overcharging at Tiffany's, she settles down to reconstruct a life for herself and her eleven-year-old son. Her eccentric mother tries to help by fixing her up with dates, but a more pressing problem is money. To meet her mortgage payments, Sam decides to take in boarders. The first is an older woman who offers sage advice and sorely needed comfort; the second, a maladjusted student, is not quite so helpful. A new friend, King, an untraditional man, suggests that Samantha get out, get going, get work. But her real work is this: In order to emerge from grief and the past, she has to learn how to make her own happiness. 
In order to really see people, she has to look within her heart. And in order to know who she is, she has to remember–and reclaim–the person she used to be, long before she became someone else in an effort to save her marriage. Open House is a love story about what can blossom between a man and a woman, and within a woman herself.
BUY THE BOOK
Amazon
Choose 3-5 questions from this link to include with your Blogger 2 Blogger Book Club review post on 

Friday, May 29th

.
Don't forget to share your links, thoughts, and opinions throughout the month on Twitter, Facebook and Instagram using 
#Blog2BlogBC
. If you haven't already go join our 
Facebook Group
 and join in the conversation there. ALSO, if you're interested in being a co-host all you've gotta do is
fill out this form
.
I look forward to chatting with everyone about this book!